Organize your team's work to make traders sell more
Berg System is the best friend of a modern-day sales manager. Set goals, observe the progress, support in the key moments of sales process.
Berg System gives you everything you need to have an effective team

.
Set goals and observe levels of their realization.
With Berg System you can set individual goals (not just finance ones) for your emloyees. You are always up to date where exactly all contracts are in a sales process. You don't only know how much is left to succeed, but also who and at which level of the process should be supported.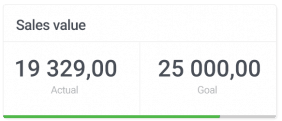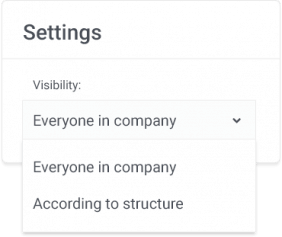 Database visibility – depending on your preferences
A trader should only have an access to his clients' data? Or maybe he should see all of them? It's up to You. Adapt the structural visibility of your database to your sales process and organisational structure.
Tasks delegating – calendar
Work with your team basing on tasks attached to the Calendar. Evaluate tasks they went through, set deadlines and always keep the whole sales process under your control. Delegate tasks, as benefits the manager.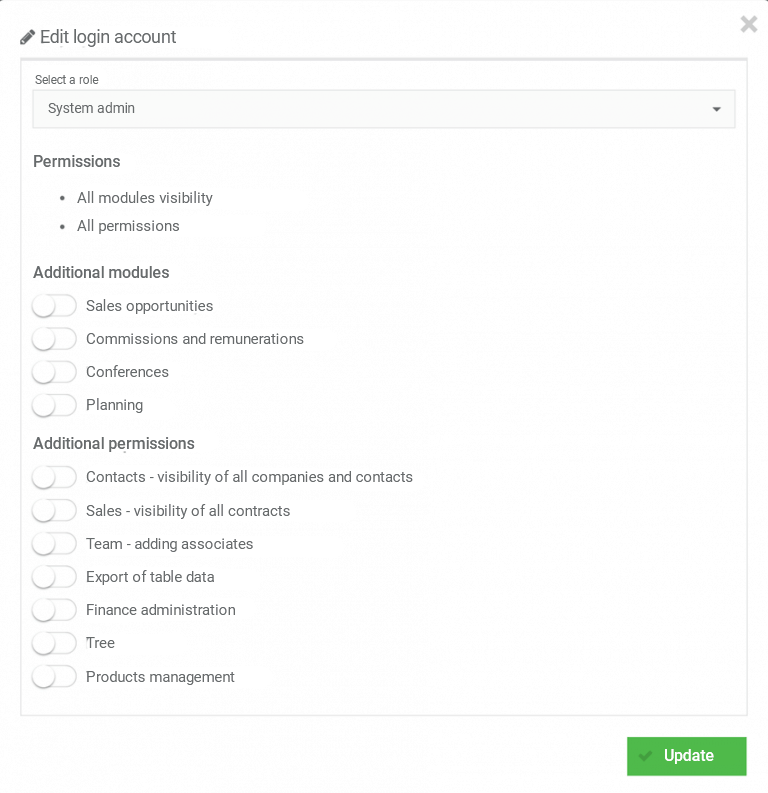 Rights and identity management
Give each of your employees an access to features he they really need. You can define different levels of security or adjust them individually. Process the personal data in compliance with the requirements of GDPR.
It operates on all sorts of products
The System operates with all insurance, financial and investment products.
Full flexibility in setup
Add your own fields and forms
Require filling in blanks
Comprehensive settings processes
Business processes and sales funnels created flexibly
GDPR compliance. Security level comparable to a banking systems' one.
Different access permission for each employee
Different access permission for each employee
Integration with tools you already use!
See how Berg System's implementation helped our customers to improve their sales
Due to the fact that Berg System is consistent to our industry specify we were able to implement it in our sub-contractors. Key issue is Comission Settlement Module – former solution did not suport this function. This way we not only have scaled our business but also saved time. Additionally CRM has helped us to increase the numer of products per client from 2,5 to more than 4. And renewal rate is 93% year to year.
We use Sales Module most often. It helps us to contact our client before his insurance policy terminates. Having the whole story we can prepare well-fitted offer. With Berg System our renewal rate has increase to over 80%.
I am calm about my clients' data because Berg System meets the strictest data safety requirements. We run on financial market and we are subject to bank secrecy and Excel file is easy to copy. Berg System solves this problem. I can give adequate level of permisions for every user. It solves the issue of safety.
During establishing of company building we have build new internal sales network. It would not be posssible without CRM. We have ordered our sales proces and are running over 2000 leasing applications at this moment. We can control them on every stage.
Thanks to having Berg System problem with commission settlement has disappeared. It takes few hours instead of two weeks before. We import data direct from insurance companies files and our advisors instanlty know their commissions. It made us more professional company.
Based on Berg System implementation the crowdfunding platform was created and we were able to run projects. In first three actions we have collected almost 500 thousands dollars