We settle complicated commissions automaticly
Settle even 50 000 000 EUR commission in 10 minutes
It doesn't matter how complicated Your commission calculations are. Even if you hire hundreds of consultants and have a trade volume of 1 m, you will account it just in 10 minutes with us.
A core element of working together is to make sure that a co-worker gets his commission revenue on time and that its level adequate to his expectations. With our System he gets such pieces of information right after closing a deal!
Import of any commission file
Import commission files from any company. There are just as much of commission file formats as the companies (insurance ones and banks). Import Module will make your work easier. We simplify what's complicated.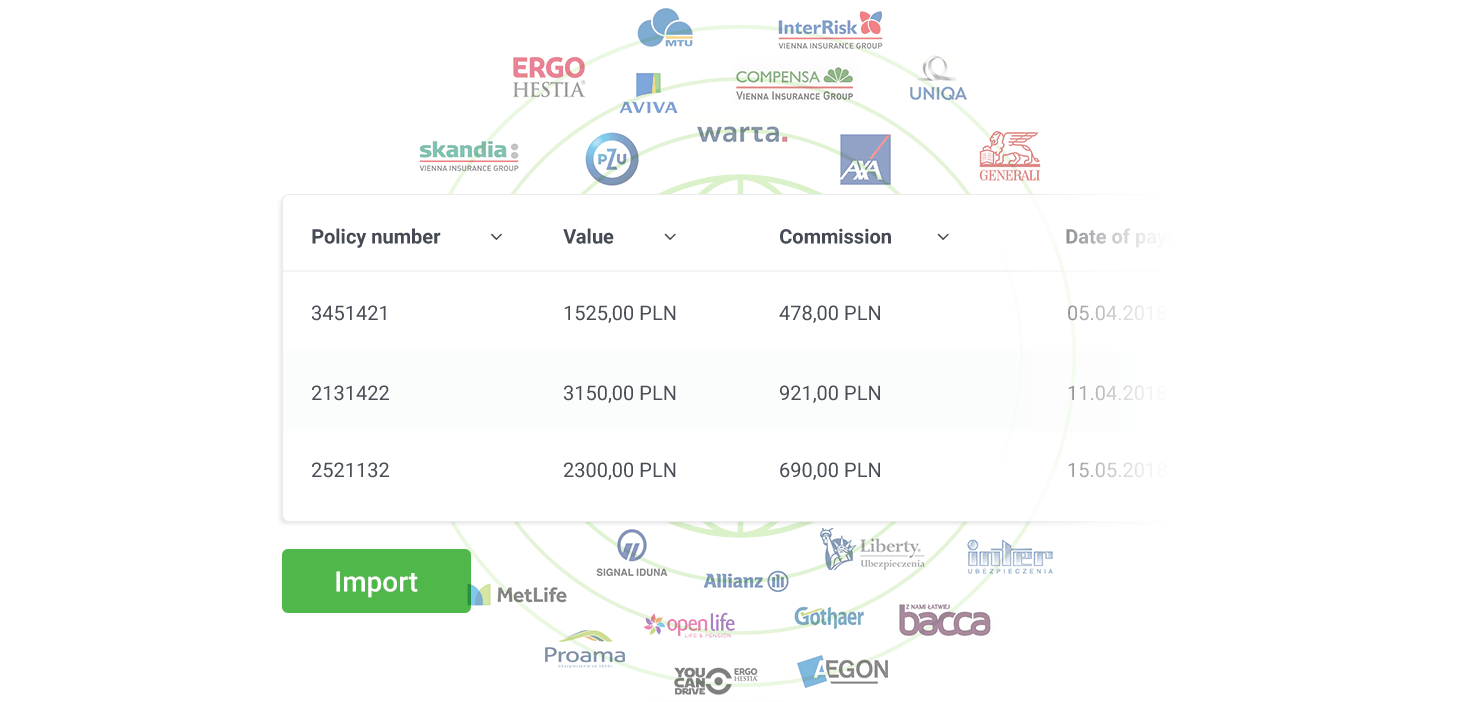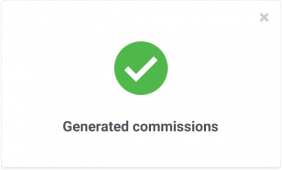 All the most popular ways of calculating commissions applied in the insurance, finance, investment and MLM industries.
Berg System operates with all the most popular ways of commissions settlement that are used for insurances, financial and investment products and MLM. Define the commission thresholds all by yourself.
The comparison of planned and actual commission
Compare the commission you planned with the actual one. See if the commission income you got from a bank or an insurance company is equal to what you expected.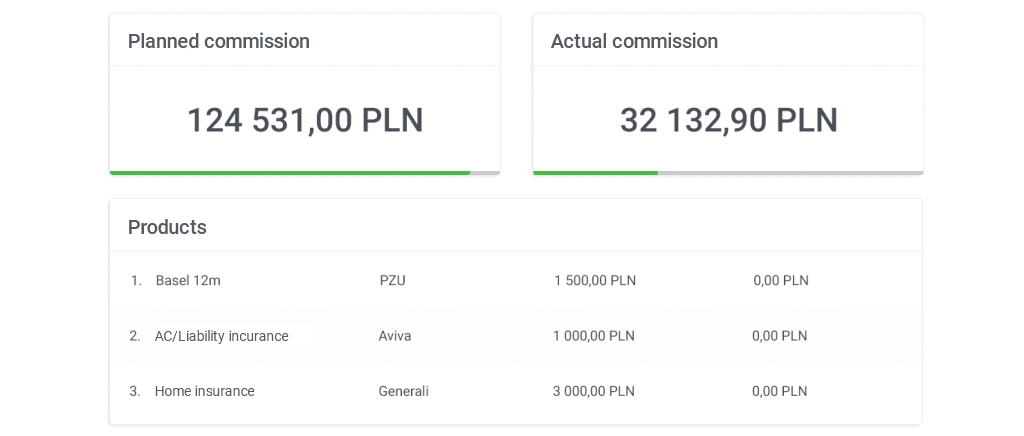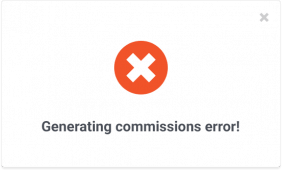 Search through bug reports
Due to well-defined commissions for each product and sale that's entered into the System, you know exactly how much money will your company (multi-agency) gain from commissions. Check it out in Insurance Company's report and filter bugs.
Various ways to calculate commissions for different products
Set various ways and commission rates for different products. For us it's a walk in the park!
Setup products, commission rates and ways of accounting easily.
Add products and setup products, commission rates and ways of settlement for many positions of employees easily.
Calculate the account balance for any day of contract duration. Use the vindicatory module that's dedicated to loan companies and debt collection agencies.

Obsługa wszystkich produktów
System obsługuje wszystkie produkty ubezpieczeniowe, finansowe, inwestycyjne
Pełna elastyczność w konfiguracji
Możliwość dodawania swoich pól i formularzy
Walidacja wypełnianych pól
Możliwość wymuszania wypełnienia danego pola
Pełna konfiguracja procesów
Elastycznie tworzone procesy biznesowe czy lejki sprzedaży
Dostęp z na każdym urządzeniu
Dostęp z na każdym urządzeniu
Różne dostępy dla różnych pracowników
Różne role i uprawnienia dla każdego współpracownika
Integracja z narzędziami, z których już korzystasz!
Sprawdź jak wdrożenie Berg System pomogło naszym klientom zwiększyć sprzedaż
Ponad 3000 doradców z różnych branż pracujących w zespołach o różnej wielkości.