A comprehensive CRM program for companies providing non-bank loans
Create your product, register proposals, generate documents and finally – look after the repayments schedule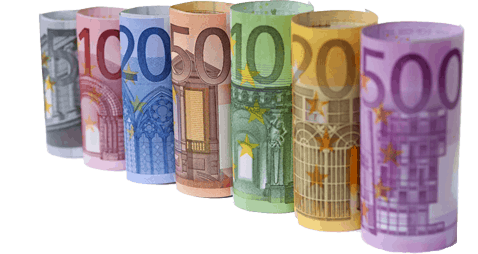 The Software makes lending process way easier and deskills its further services ending up with a soft debt collection
The process of lending requires collecting a large number of documents and a client's credibility verification. A man could get confusef with only one client's services not to mention many of them at the same time – when everyone needs attention and rapid action. However, signing up a loan agreement is only half a battle – the credit claims servicing process and in case if delays would appear – debr collection
Cundicting the loan process - organization of work
Zdefiniuj własny produkt pożyczkowy. Zaplanuj kolejne kroki w procesie obsługi klienta. Od wpłynięcia wniosku, aż po windykację i spłatę pożyczki. 
Zarządzaj kontaktami na każdym z etapów procesu.
SALES - REPAMENTS CALCULATOR
Poprzez specjalny formularz i wbudowany kalkulator rat kapitałowo-odsetkowych szybko stworzysz ofertę dla Klienta i zarejestrujesz nową umowę. Do każdej sprzedanej umowy automatycznie generowany jest harmonogram spłat.
Generate professional documents
Poprzez Udzielanie i obsługa pożyczek jeszcze nigdy nie było takie proste. Generuj automatycznie spersonalizowane profesjonalne dokumenty.
All the responsibilities in one view? It isn't only a great convenience, but, above all, a tool that allows to actively manage liquidity.
Berg System always informs you what actions you should take to reduce a number of delayed repayments.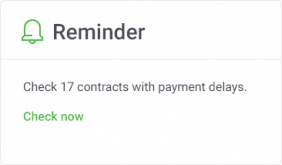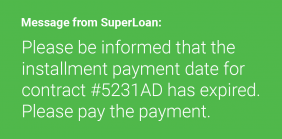 Repayment SMS notifications
Berg System includes soft debt collection module. The Software will remind you of upcoming payments for installments. If any delay would appear – it will text the Client using a premade message as an SMS or an e-mail.
Numbers speak for themselves.
See for yourself how implementing Berg helped our Customers in non-bank financial sector to increase sales.
"Tym, co przeważyło za wyborem Berg System były warunki implementacji oraz megaintuicyjny system dla użytkownika. Okazało się również, że Berg jest najlepiej dopasowany do naszych potrzeb. Za nami pierwsza pożyczka obsłużona przez Berg System. Wszystko działa dokładnie tak, jak sobie to zaplanowaliśmy "

Case Study
Berg System has created an individual implementation for Monument Funds
Czytaj dalej →
We provide security at the level of Insurance Society systems
Korzystając z naszych rozwiązań nie musisz martwić się o serwery, zabezpieczenia danych i kopie bezpieczeństwa. Praca naszych maszyn i ludzi jest wliczona w miesięczny abonament.
Pomożemy przy wdrożeniu i konfiguracji systemu
Nauczymy Cię jak w pełni wykorzystać funkcje systemu, aby więcej zarabiać. Pomożemy również przenieść Twoje dane z innych systemów.
Zawsze masz łatwy dostęp do swoich danych
W każdym momencie możesz nie tylko zaimportować dane, ale również odzyskać z systemu informacje dotyczące klientów i umów. Nie wiążą Cię z nami długoterminowe umowy.
Dbamy o bezpieczeństwo
System Berg CRM posiada najwyższej klasy zabezpieczenia stosowane przez Towarzystwa Ubezpieczeniowe, jest w pełni zgodny z wymogami GIODO. Zapewniamy także codzienny back-up danych.
Sam kontrolujesz koszty systemu
Nieważne czy jesteś doradcą finansowym czy dużą multiagencją ubezpieczeniową. Nasz cennik dostosowany jest do Twoich aktualnych potrzeb. Na bieżąco możesz zmieniać ilość użytkowników i płacić za tyle, ile naprawdę potrzebujesz.