The software to comprehensive management in the consulting company
Everything in one place! Increase amounts of your products on customers' portfolios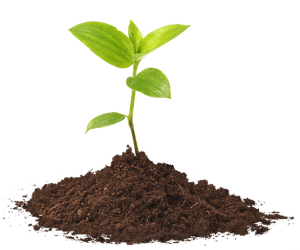 Created to solve problems of investment advisors and brokerages
What is especially important in this business is to build strong partner relationships with customers. Berg System brings your clients added value due to which you will keep your client loyal constantly. Generate investment reports and do not miss any maturity of bonds.
Berg System looks after everything that's easy to forget about with all the stock of everyday responsibilities.
Organize your contacts, clients and contracts
Aquisition of new client can be 7 times more expensive than service of this one we already have. Do you know that Berg System users increase the number of product per client by 100%?
Earn money on rolling investments!
Client's aquisition as a process
Client aquisition is easier if ordered in process. Do it in order to KNF guidelines. Define stages and control them. Manage your leads, forecast income, 
We support all investment products
It does not matter how many investment products you have in your portfolio. Berg System supports all of them: shares, bonds, TFI and others.
You can account in every  currency. To every product you can add suitable documents (eg. prospectus).
Earn money on cross-selling
Use the power of data you manage. You can offer your Client well-fitting credit or insurance product. Increase sales with small effort. Contact Client in the correct time to propose him refinancing.
CONTACTS - CLIENTS INVESTMENT REPORT
Generat investment report
Different merge on every product? No problem! 
Generate investment reports with his current profit for Client in every moment. Or not… Give him access to Client panel and let him check profit by himself.
Give your Client access to Client Panel
Give your Client access to Client Panel. It gives him access to current valuations, market information or new offers. He can check it by himself in every moment.
Financial Advisors use Berg System
See how Berg System's implementation helped our customers to improve their sales
"Nie wyobrażam sobie teraz pracy bez Berg System. Tu nie tylko rejestruję transakcje, ale przede wszystkim mam znakomite narzędzie do serwisowania klienta. Wiem, kiedy kończy mu się produkt inwestycyjny, nawet jeśli nie kupił ode mnie, wiem, jaki był tego powód."
We provide security at the level of Insurance Society systems
Korzystając z naszych rozwiązań nie musisz martwić się o serwery, zabezpieczenia danych i kopie bezpieczeństwa. Praca naszych maszyn i ludzi jest wliczona w miesięczny abonament.
Pomożemy przy wdrożeniu i konfiguracji systemu
Nauczymy Cię jak w pełni wykorzystać funkcje systemu, aby więcej zarabiać. Pomożemy również przenieść Twoje dane z innych systemów.
Zawsze masz łatwy dostęp do swoich danych
W każdym momencie możesz nie tylko zaimportować dane, ale również odzyskać z systemu informacje dotyczące klientów i umów. Nie wiążą Cię z nami długoterminowe umowy.
Dbamy o bezpieczeństwo
System Berg CRM posiada najwyższej klasy zabezpieczenia stosowane przez Towarzystwa Ubezpieczeniowe, jest w pełni zgodny z wymogami GIODO. Zapewniamy także codzienny back-up danych.
Sam kontrolujesz koszty systemu
Nieważne czy jesteś doradcą finansowym czy dużą multiagencją ubezpieczeniową. Nasz cennik dostosowany jest do Twoich aktualnych potrzeb. Na bieżąco możesz zmieniać ilość użytkowników i płacić za tyle, ile naprawdę potrzebujesz.