The comprahensive CRM dedicated for insurance agencies
Provide your present customers, win new ones, calculate commissions and up-sale next products!
The very first software created in conjunction with insurance agents
As Berg System is devided into modules, it can be used by single insurance agents, agencies, brokers, integrators that work with any sort of insurance workers, but also, Insurance Agencies.
Well organized client database in accordance with GDPR
Collect the most important client data in one place: contact data, sold policies, attached skans of policies, also facts that come from Reseach on Customers Needs.
Database of sold policies
Register your sold policies fast and easily. Keep your files ordered, find necessary data quickly, add attachments. You'll renew a policy or settle a commission fast, due to data you own.
Attention! We operate with every types of insurances: motor ones, property ones, life ones and others.
Policies renewals - automated SMS notifications
Do you know that multi-agencies that use Berg System renews even 93% of policies? There's no need to remeber about the terminations of policies  We are very conscious they for insurances and this is the reason why we implemented automated notifications to advisors and clients.
You'll renew a policy with just a one click on the mouse.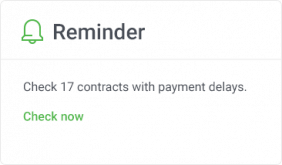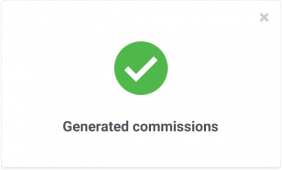 Commission settled automatically
We solved the problem with variable formats of commission files from different Insurance Companies. Our Commission Settlement module imports each of them and then verifies faults. Berg System tells planned commissions from real ones so that every agency could easily figure out if the report from Insurance Company is correct and Insurance Workers will know how big commission he will earn right after a registration of a policy.
Develop your team according to IDD regulations
The new IDD directive imposes an obligation to upskill agents for at least 15 hours a year. Use Berg System's Intranet module, deliver the knowledge, run tests and issue certificates.
Make money on cross- and up-selling
Use the force of data you own. Due to that you could offer your client an another tailor-made credit or insurance product in a right time. Increase your sales at low cost – contact your Customer at the best moment to put another products forward him.
Insurance agents use Berg System
of commissions every month
See how Berg System's implementation helped our customers to improve their sales
Po pierwsze, dzięki temu, że Berg System jest dostosowany do specyfiki branży, mogliśmy go wdrożyć u naszych pośredników. Kluczowe tu było wykorzystanie modułu rozliczania prowizji – tego nie miał poprzedni system. Dzięki temu udało nam się zwiększyć uproduktownienie klientów z poziomu 2,5, do ponad 4, a poziom wznowień produktów wyniósł 93 procent rok do roku. Wznowienie klienta jest obecnie tak oczywiste, że dziwimy się tym pojedynczym przypadkom, kiedy nie są one robione.
We provide security at the level of Insurance Society systems
Korzystając z naszych rozwiązań nie musisz martwić się o serwery, zabezpieczenia danych i kopie bezpieczeństwa. Praca naszych maszyn i ludzi jest wliczona w miesięczny abonament.
Pomożemy przy wdrożeniu i konfiguracji systemu
Nauczymy Cię jak w pełni wykorzystać funkcje systemu, aby więcej zarabiać. Pomożemy również przenieść Twoje dane z innych systemów.
Zawsze masz łatwy dostęp do swoich danych
W każdym momencie możesz nie tylko zaimportować dane, ale również odzyskać z systemu informacje dotyczące klientów i umów. Nie wiążą Cię z nami długoterminowe umowy.
Dbamy o bezpieczeństwo
System Berg CRM posiada najwyższej klasy zabezpieczenia stosowane przez Towarzystwa Ubezpieczeniowe, jest w pełni zgodny z wymogami GIODO. Zapewniamy także codzienny back-up danych.
Sam kontrolujesz koszty systemu
Nieważne czy jesteś doradcą finansowym czy dużą multiagencją ubezpieczeniową. Nasz cennik dostosowany jest do Twoich aktualnych potrzeb. Na bieżąco możesz zmieniać ilość użytkowników i płacić za tyle, ile naprawdę potrzebujesz.