Client in the spotlight
CRM cloud software
Dedicated to sales teams in financial, insurance and investment industries. RODO and IDD compliant.
We understand needs of insurance, financial and investment industries as no one else.
How do we know that? We have been active participants of insurance and financial markets for over 10 years. Our team consists of former financial advisors and the best IT specialists.
Service Your Clients
All the information about Clients concentrated in one place. Use our 360º view and sell more!
Settle commissions 
Accounting commission expenses for sales and importing reports from Insurance Companies.
Manage your team
Set goals and targets and control the realization. Full control and all information in one place.
Due to our experience, we help more than three thousand Users to provide flexible customer services every day.
Storing data in Excel files, Inbox, Phone or Calendar makes customer care harder.
Order your Client's database, save precious time and work compliant to GDPR.
Errors in commission settlement?
Automatize commission settlement process using easy import feature. Avoid errors in settlement and everyone gets commission on time.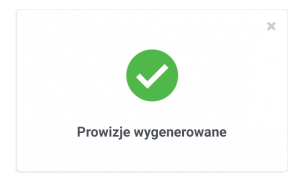 Does your Clients wait for offer for a long time?
Using Sales Process module you can see all your chances at glance. Divide process into steps and tasks and make an action-plan – from potential client to signed contract.
Cannot sleep afraid of complicated regulations and expensive fines?
All our tools are compliant with GDPR and IDD.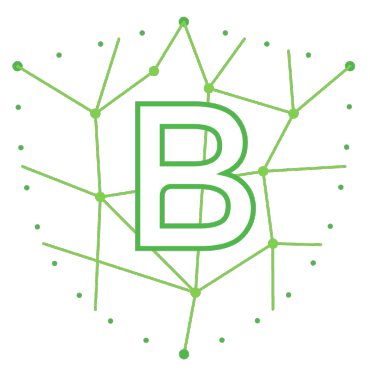 Clients use our services, because we used to work as insurance agents and financial consultants for years. We speak insurance language. This is exactly why we understand our Clients' needs. We are are part of insurance agents' community. Due to our working in partnership and experience, we created the best tools that support sales of insurance, credit and investment products.
There are few facts from us and our Clients:
We've run the business constantly since 2010
insurance policies renewed
M - the value of commission settled monthly by the System
Growth of our customers' sales
New sales opportunities (per month)
First experience with Berg System?
Start with setting up a free presentation with our specialist. Fill the form.
Develop your skills with us
We unveil the best practices on to You and Your Team. We will show you the best ways to bring in new clients and increase customers' retention.
The best customer services and telephone contact
99,8% SLA in last 12 months
System is secure and meets GDPR requirements
Sprawdź jak wdrożenie Berg System pomogło naszym klientom zwiększyć sprzedaż
Dzięki temu, że Berg System jest dostosowany do specyfiki branży, mogliśmy go wdrożyć u naszych pośredników. Kluczowe tu było wykorzystanie modułu rozliczania prowizji – tego nie miał poprzedni system. W ten sposób mogliśmy nie tylko zwiększyć skalę działania, ale przede wszystkim oszczędzić czas. Dodatkowo system CRM pomógł nam zwiększyć uproduktownienie klientów z poziomu 2,5, do ponad 4, a poziom wznowień produktów wyniósł 93 procent rok do roku.
Moduł Sprzedaż - Wznowienia, z którego najczęściej korzystamy pozwala nam na wczesny kontakt z klientem, któremu kończy się produkt ubezpieczeniowy. Mając całą historię, możemy łatwo przedstawić korzystną ofertę. W tej, dzięki wykorzystaniu Berg System, skuteczność wznowień wzrostła ponad 80 procent.
Dzięki temu, że Berg System spełnia najbardziej wyśrubowane wymogi bezpieczeństwa danych jestem spokojny o dane moich Klientów. Działamy na rynku finansowym. Obowiązuje nas choćby tajemnica bankowa, a plik Excel jest łatwo skopiować. Berg System rozwiązuje ten problem, bo każdemu użytkownikowi mogę nadać poziom uprawnień adekwatny do jego roli. To rozwiązuje kwestię bezpieczeństwa.
Wdrożenie Berg System wpłynęło na wygodę i komfort naszej pracy. Powszechnie wiadomo, że "czas to pieniądz", dlatego możliwość szybkiego reagowania na zmiany jest dla nas bardzo cenna. Berg System pozwala na równoczesną pracę kilku użytkowników i współdzielenie danych. To się przekłada na to, że możemy prowadzić równocześnie więcej procesów sprzedażowych.
Tworząc firmę, zbudowaliśmy od nowa wewnętrzną sieć sprzedaży. Nie byłoby to możliwe bez systemu CRM. Dzięki uporządkowaniu procesu sprzedaży w tej chwili obsługujemy ponad dwa tysiące złożonych wniosków leasingowych i możemy kontrolować ich obsługę na każdym z etapów.
Dzięki temu, że mamy Berg System zniknął problem z rozliczaniem prowizji. Teraz zamiast dwóch tygodni, zajmuje to kilka godzin. Importujemy dane z plików towarzystw ubezpieczeniowych, a nasi agenci od razu widzą swoje punkty, wiedzą jakie będą mieli prowizje. Dzięki temu nasze działania wewnętrznie weszły na wyższy poziom profesjonalizmu.
Dzięki wdrożeniu Berg System powstała platforma i mogliśmy zacząć przeprowadzać akcje crowdfundingowe. W trzech pierwszych zebraliśmy niemal 500 tysięcy złotych.
Dzięki temu, że Berg System jest dostosowany do specyfiki naszej branży, mogliśmy zapanować nad obszarem kompetencji i informacji wewnętrznej. Korzystamy z modułu E-learningu i dzięki temu oszczędzamy czas niezbędny na szkolenia wewnętrzne.